The 2017 Presidential Inauguration inspired this mashup:
So I export a lot of my illustrations or frames from my animations to images that can be printed onto various products from t-shirts to coffee mugs to stickers and I post them to RedBubble or Society6 or TeePublic. This design I really like and I partly do this because I want to wear some of the stuff that I draw, and this is such a case.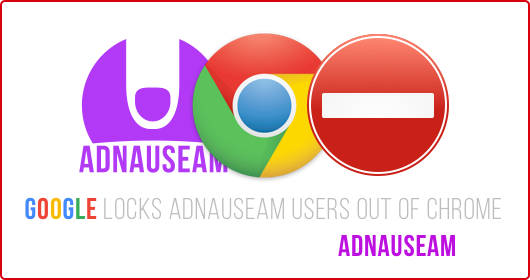 Our clicks appear to be worth money not merely to the mad-men of today, but to the digital overloads that increasingly control the internet. Due to Google popularity and value, it has gained a great deal of control over the surface layers of the internet and in doing so has gained control over a portion of human consciousness. Human consciousness that is very valuable… It can be manipulated and monetized. As with all media, the messages that you see and hear are dictated by the ownership. Once it was thought that no one owned the internet or the web, that it was a free and open space for discourse and exchange. This has not been true for sometime; it really was never true, but early on it was at least less monitored and shaped.
The browser add-on AdNauseam is "designed to obfuscate browsing data and protect users from tracking by advertising networks. At the same time, AdNauseam serves as a means of amplifying users' discontent with advertising networks that disregard privacy and facilitate bulk surveillance agendas." We should not be tracked unless we have agreed to be tracked and not in small print.
AdNauseam – Clicking Ads So You Don't Have To from mushon on Vimeo.
Recetas y Gangas (Recipes and Deals) is an audio montage of Essex Street Market vendors and shoppers listing goods for sales or sharing personal recipes. The audio montage was recorded and composed to project the market on to the street through an amplified bullhorn. As pedestrians walk past the Essex Street Market, they hear the recorded voices of people working and shopping in the market. Recetas y Gangas was conceived and produced by Ricardo Miranda Zúñiga in 2016 for the exhibition "Lettuce, Artichokes, Red Beets, Mangoes, Broccoli, Honey and Nutmeg: The Essex Street Market as Collaborator" curated by Nicolás Dumit Estévez Raful and presented at Cuchifritos Gallery, located within the Essex Street Market.
Commonly street markets around the world have both an outdoor and indoor space. The perimeters of the market may extend on to the street to invite pedestrians in to the market. Rather than walls, street markets may present large openings and awnings to create an arcade where people are at once outside and inside. The Essex Market in the Lower East Side of New York City does not have a side walk extension beyond sandwich boards and signage outside its brick wall. The Essex Street Market facade does not even present pedestrian level windows for those outside to peer in to the interior. The facade is rather an uninviting brick facade, perhaps a planned institutional barrier that Mayor La Guardia desired as he sought to take cart vendors off the sidewalk in an effort to clean up the streets from obstacles and noise. For the exhibition "Lettuce, Artichokes, Red Beets, Mangoes, Broccoli, Honey and Nutmeg: The Essex Street Market as Collaborator" at Cuchifritos curated by Nicolás Dumit Estévez Raful, I have sought to extend the Essex Street Market on to the sidewalk through sound.
There is a long history of market vendors announcing, singing or chanting their goods to the public. On Essex Street before cart vendors were moved off the street and into the market, they would call out their goods, hoping to attract buyers. I imagine that when the market first opened this practice continued. Today, walk through a traditional Latin American market and you will hear various products sung in to the air. To develop my project, I solicited vendors to vocalize their products and the more performative, the better. Only two vendors played along, one eagerly – Rosella Albanese from Pain d'Avignon and another through a bit of coaxing – Yanivis Rodriguez of Luna Brothers. You may listen to each of their recordings here. When I was trying to talk Yanivis into the recording while she worked the register, a shopper began to tell me about her recipes for preparing yams. It was an older Dominican woman, perhaps in her 60s who after describing her recipe, told me about the many health benefits of yams.
As I was having a difficult time convincing vendors to sing or chant their goods, I decided to request a recipe from them. This turned out effective as I've collected several recipes from vendors and customers. The final piece is an audio montage that captures a portrait of the Essex Street Market through the voices of vendors and customers alike all recorded within the market. The audio montage is titled Recetas y Gangas (Recipes and Deals).
Curators of Interface/Landscape 2016 New Media Exhibition, Claudia Costa and Dale Hudson have selected the online video game OMETEPE to be featured in the New Media portion of the Finger Lakes Environmental Film Festival at Ithaca College, NY. Check out the festival linked above or go directly to the game: for OMETEPE on Firefox/Mozilla or OMETEPE on Safari/Chrome. However, the best experience is to download and play locally. Download links are listed under the game.
Lorraine O'Grady performs a strikingly beautiful and powerful song for our times!
In the countryside, under the streams
Suck the marrow out of her bones
Inject me with chemotherapies
Suck the money out of her face
We are all Americans now
Africa, Iceland, Europe and Brazil
China, Thailand, India and Great Britain
Australia, Borneo and Nigeria
We are all Americans now
Suck the oil out of her face
Burn her hair, boil her skin
We are all Americans now
from ANOHNI: HOPELESSNESS
With a verified paid circulation of 404,5731, you would think that New York Magazine would offer a small honorarium to immigrants who are photographed for the magazine.
The bi-weekly New York Magazine is a limited liability company (LLC) with a cover price of $5.99 and an annual subscription cost ranging from $25 to $29.97. In September 2014, New York had the biggest growth for online traffic in the company's history with 27 million monthly unique visitors across it's web properties (NYmag.com, Vulture, the Cut, Grub Street and Science of Us)2. The magazine has claimed that it's newsstand business remains highly profitable3 and yet it expects immigrants to be photographed and featured in the magazine to voluntarily offer 2 hours of their time.
Last week I received the following call via an email list that I'm on:
Boom Production Casting Call – New York Magazine

What: Looking for New York immigrants from ALL walks of life— this can include babies, infants, grandparents, mothers, daughters, sons, everyone. From diverse neighborhoods and ethnic communities all over the 5 boroughs. Immigration Status doesn't matter!!! Only requirement you must be born in another country and live here in NY. Feel free to pass this along to a friend of family member.
When: Shoot dates – Monday Nov 28th and Tuesday Nov 29th in New York City (Requires a minimum of 2 hours of availability)

About the Photographer: Platon (Has photographed, Barack Obama, Vladimir Putin, Woody Allen, Adele and Alicia Keys to name a few)
I then emailed the contact for the call asking how much does the two hour photo shoot pay. I got the following response:
This is a journalistic project therefore theres no rate for it.
So then I replied – am I to understand that the photo shoot, feeds NY Magazine content that is sold to buyers and subscribers and will help promote Platon's career, whom I assume is paid for taking the photographs, but the subjects get nothing for their time? If so, it seems as if the magazine and photographer are taking advantage of immigrants based partly on the current political environment in this country.
And to this email, I received the following response:
This is a voluntary participation,

This content is to fulfill an article being written about the amazing citizens of NY who migrated here from somewhere…
Amazing citizens whose portraits will help sell the magazine and yet not even a small honorarium for their time. I am a CUNY professor with a lousy salary for New York City and when I work with immigrants on an art project, I always put aside an honorarium for their time. In a latest project, I budgeted $120/hour for 10 interviewees. I have a tiny budget and no expectation of a profit on an artistic project, yet, I respect the people who work with me and their time hence I offer an honorarium. It's unbelievable that a successful magazine can not do the same.
---
Footnotes
This morning I was up with my family at 6am to vote. We got to the Brooklyn Museum and the lines were already getting long. People were excited, looking forward to the end to this much too long presidential campaign and surprisingly, people appeared to be in good moods, even at 6am facing growing lines!
So as the work day gets started, I'd like to briefly consider the accomplishments of the last two presidents…
Last time this country elected a Republican President:
We entered in to continual war on false pretenses as there were no weapons of mass destruction.
We entered in to the worst financial crisis since the Great Depression resulting in evictions, foreclosures and prolonged unemployment.
Since electing a Democratic President:
The world has a more positive image of the United States of America.
Obama ordered U.S. military forces out of Iraq.
Signed $787 billion American Recovery and Reinvestment Act in 2009 to spur economic growth that has lead to the current unemployment rate of 4.9%, consistent with pre-crisis unemployment rate.
Established universal health insurance, signed the Affordable Care Act (2010) giving millions of uninsured Americans health care, a quality of life right in wealthy countries.
Signed 2009 Children's Health Insurance Authorization Act, which allows the Children's Health Insurance Program (CHIP) to cover health care for 4 million more children, paid for by a tax increase on tobacco products.
Signed the Dodd-Frank Wall Street Reform and Consumer Protection Act (2010) to re-regulate the financial sector after its practices caused the Great Recession.
Eliminated Osama bin laden, something that President Bush was incapable of executing while helping send an entire region of the globe into prolonged war.
Reversed President Bush pointless Torture Policies.
Increased Support for Veterans.
Released new fuel efficiency standards in 2011 that will nearly double the fuel economy for cars and trucks by 2025.
Signed Omnibus Public Lands Management Act (2009), which designated more than 2 million acres as wilderness, created thousands of miles of recreational and historic trails, and protected more than 1,000 miles of rivers.
This is the exchange that occurs when one ego undermines the culture in power.