Last night, I strolled through the vast Volta13 Art Fair at Pier 90 in Manhattan. For the most part, the fair did not present anything particularly exciting, but below are a few of the works that I considered beautiful and interesting.
Donald to Donald: "I am the most famous man in the world. I AM THE MOST FAMOUS MAN IN THE WORLD. I CAN DO ANYTHING! I have OVER 25 MILLION TWITTER FOLLOWERS. I AM THE MOST FAMOUS MAN IN THE WORLD! I need to have another rally!"
Steve Bannon enters the room.
Steve to Donald: "Donald, we've got to turn back the clock! This country is in total disarray. It's our job to clean things up. We've got to stop people from illegally pouring in to our country and taking away our resources. Stealing the welfare from hard working Americans!"
Donald to Steve: "Steve, you write it up and I sign it! 100% agree! I'm here to make America great again. This is why I won by a landslide!"
Donald to Donald: "I am AMAZING!"
Steve to Steve: "My dreams will be realized! White Christian Right America once again! Ours for at least the next 50 years, perhaps a 100 years when we get the second and third terms!"
Donald to Donald: "I love this office! I need an escape to the Southern White House! I need a rally! The people need to adore me!"
Steve to Donald: "I'll get to work and have something drafted by the morning. Oh and we need to do something about the gays. People can't just be going into any bathroom they want! The perverts can harm the innocent."
Donald to Steve: "Draw it up! I'll sign it!"
Donald to Donald: "I am amazing. The people love me! RALLY!"
Animator Kelly Sears creates eerie speculative narratives by superimposing a voice on to archival footage. The voice presents a state of surveillance and authoritarianism as the viewer watches post-war American footage that she manipulates through various forms of animation. Sears's work has even greater resonance and seems increasingly foreboding given the Trumpian political climate.
Although "The Rancher" (2012) uses footage of Lyndon B. Johnson, upon listening to the narration, Trump immediately comes to mind.

The Rancher (excerpt) from Kelly Sears on Vimeo.
"Voice on the Line" (2009) stirs to mind the NSA's wiretapping, but again with Trump's assault on immigrants and initial legislative actions, the Trump administration and ICE come to mind as I watch excerpts from this film in which a secret police listen to conversations with phone operators. Unknowingly the operators have become complicit in the monitoring and spying of the U.S. population.

Voice on the Line (excerpt) from Kelly Sears on Vimeo.
Yesterday was a snow day. 9.4 inches of powder fell upon New York City along with gusting winds and cold temperatures causing much of that snow to turn to ice. One person died in the Upper East Side. As my 8 year old son was at home with his mother, I wanted to spend time with him, so around mid-day I ventured out for a 20 minute walk over to their place from Park Slope to Prospect Heights. Due to the wind and swirling snow, the walk was frigid and unpleasant. I get there, my son and I hang out for a bit primarily working on a comic that we are co-authoring, but my ex appears hell-bent on getting our kid outside the apartment. He badly wants a play date, because I don't present the company he wants as he complains of being alone.
Since I had first-hand experience being outside, I wasn't so keen on taking him out. However, it was now a couple hours later, the snow had stopped and according to my ex the wind had calmed down. She showed us a picture of a few people sledding in Prospect Park and told us to get outside. In the tradition of our failed marriage, I obliged against my own judgement. In order to satiate my kid's demand, I offered to take one of his friends and that boy's little sister (a first grader) out with us. (The two boys are in the third grade.) The parents were happy to accept the offer. My son quickly got ready and gleefully ran down the block and half to his friend's building.
After a meltdown by the little girl with her mom over mittens that were not at all for the snow, we all head out. For the most part it's fine, though the two boys are kind of not listening. But after 1.5hr, the big brother pegs the little sister in the arm with a piece of ice, she breaks down crying and between sobs tells me that she's going to have a bruise there. So, I say it's time to go. The girl is at my side ready to head home, however the boys are still throwing ice. I start yelling. We trudge along and get the brother and sister home (not without incident as the friend pelts my kid's head with a large piece of ice). After dropping them off, my kid has a melt down because he wants to stay with his friend… He informs me that I'm not his father, I'm just a guy named Ricardo.
I drop him off at his mother's, then I head to my place which means crossing Prospect Park. At this point, the temperature is dropping and the winds are gusting and everywhere I look, kids are crying and parents are either ignoring them as they drag them along or yelling at the kids. One mom chaperoning four kids, looses a kid on the sled that she is pulling as a large mound of ice causes him to bounce off the sled. It's five paces later, with everyone observing yelling to her that she lost a kid that she finally looks back only to scream at the kid to hurry up and run…
The take away – take the kids out sledding the day after the snow storm.
The underlying narrative to the many promises that Trump made to his following during the long presidential campaign was a return to the idyllic and fictive whiteness of post World War II America. This is a socially conservative and materialistic culture obsessed with modern appliances, ease of life, conformity and the centrality of white privilege… This is Trump's America First.
So how can the current administration divert the progression of the browning of America, the progression of religious diversity, the progression of the diversification of race and gender identity?
The Trump administration hopes to do so by sealing up the border by adding to the existing wall to keep the Latinos out and by instituting the Muslim Ban. In order to veil the America First racist agenda, Trump deals in fear, because these presidential executive orders are enacted in order to protect the United States from terrorism and crime. It is well documented that no terror attacks have been enacted by citizens of the 7 targeted nations. In Trump's America First Brown equals Terror and Whiteness equals Safety, Normality and Privilege
The 2017 Presidential Inauguration inspired this mashup:
So I export a lot of my illustrations or frames from my animations to images that can be printed onto various products from t-shirts to coffee mugs to stickers and I post them to RedBubble or Society6 or TeePublic. This design I really like and I partly do this because I want to wear some of the stuff that I draw, and this is such a case.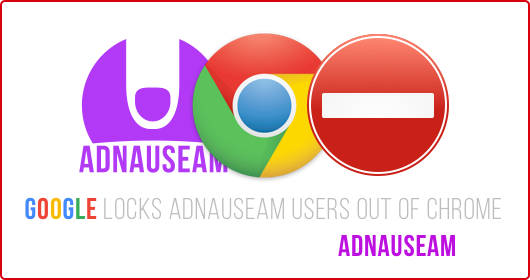 Our clicks appear to be worth money not merely to the mad-men of today, but to the digital overloads that increasingly control the internet. Due to Google popularity and value, it has gained a great deal of control over the surface layers of the internet and in doing so has gained control over a portion of human consciousness. Human consciousness that is very valuable… It can be manipulated and monetized. As with all media, the messages that you see and hear are dictated by the ownership. Once it was thought that no one owned the internet or the web, that it was a free and open space for discourse and exchange. This has not been true for sometime; it really was never true, but early on it was at least less monitored and shaped.
The browser add-on AdNauseam is "designed to obfuscate browsing data and protect users from tracking by advertising networks. At the same time, AdNauseam serves as a means of amplifying users' discontent with advertising networks that disregard privacy and facilitate bulk surveillance agendas." We should not be tracked unless we have agreed to be tracked and not in small print.
AdNauseam – Clicking Ads So You Don't Have To from mushon on Vimeo.
Recetas y Gangas (Recipes and Deals) is an audio montage of Essex Street Market vendors and shoppers listing goods for sales or sharing personal recipes. The audio montage was recorded and composed to project the market on to the street through an amplified bullhorn. As pedestrians walk past the Essex Street Market, they hear the recorded voices of people working and shopping in the market. Recetas y Gangas was conceived and produced by Ricardo Miranda Zúñiga in 2016 for the exhibition "Lettuce, Artichokes, Red Beets, Mangoes, Broccoli, Honey and Nutmeg: The Essex Street Market as Collaborator" curated by Nicolás Dumit Estévez Raful and presented at Cuchifritos Gallery, located within the Essex Street Market.
Commonly street markets around the world have both an outdoor and indoor space. The perimeters of the market may extend on to the street to invite pedestrians in to the market. Rather than walls, street markets may present large openings and awnings to create an arcade where people are at once outside and inside. The Essex Market in the Lower East Side of New York City does not have a side walk extension beyond sandwich boards and signage outside its brick wall. The Essex Street Market facade does not even present pedestrian level windows for those outside to peer in to the interior. The facade is rather an uninviting brick facade, perhaps a planned institutional barrier that Mayor La Guardia desired as he sought to take cart vendors off the sidewalk in an effort to clean up the streets from obstacles and noise. For the exhibition "Lettuce, Artichokes, Red Beets, Mangoes, Broccoli, Honey and Nutmeg: The Essex Street Market as Collaborator" at Cuchifritos curated by Nicolás Dumit Estévez Raful, I have sought to extend the Essex Street Market on to the sidewalk through sound.
There is a long history of market vendors announcing, singing or chanting their goods to the public. On Essex Street before cart vendors were moved off the street and into the market, they would call out their goods, hoping to attract buyers. I imagine that when the market first opened this practice continued. Today, walk through a traditional Latin American market and you will hear various products sung in to the air. To develop my project, I solicited vendors to vocalize their products and the more performative, the better. Only two vendors played along, one eagerly – Rosella Albanese from Pain d'Avignon and another through a bit of coaxing – Yanivis Rodriguez of Luna Brothers. You may listen to each of their recordings here. When I was trying to talk Yanivis into the recording while she worked the register, a shopper began to tell me about her recipes for preparing yams. It was an older Dominican woman, perhaps in her 60s who after describing her recipe, told me about the many health benefits of yams.
As I was having a difficult time convincing vendors to sing or chant their goods, I decided to request a recipe from them. This turned out effective as I've collected several recipes from vendors and customers. The final piece is an audio montage that captures a portrait of the Essex Street Market through the voices of vendors and customers alike all recorded within the market. The audio montage is titled Recetas y Gangas (Recipes and Deals).
Curators of Interface/Landscape 2016 New Media Exhibition, Claudia Costa and Dale Hudson have selected the online video game OMETEPE to be featured in the New Media portion of the Finger Lakes Environmental Film Festival at Ithaca College, NY. Check out the festival linked above or go directly to the game: for OMETEPE on Firefox/Mozilla or OMETEPE on Safari/Chrome. However, the best experience is to download and play locally. Download links are listed under the game.