Archive for the 'New Media' Category
The "Hansel & Gretel" curatorial statement describes the installation as a space that brings together Jacques Herzog, Pierre de Meuron and Ai Weiwei combined interests in
the psychological impact of architecture and the politics of public space; creating a playful, strange, and eventually eerie environment with different layers of reality revealed to the visitor… Hansel & Gretel is a dystopian forest of projected light where the floor rises up, as if lifted by an invisible force, and visitors are tracked by infrared cameras and surveyed by overhead drones as they systematically capture the parkgoers' data and movements…
Unfortunately, the only portion of this description that resonates is the playfulness. Indeed Herzog, de Meuron and Weiwei have created a dark environment in which visitors may skip around and play with light traces of their image. However, the installation lacks strangeness, eeriness, politics or any psychological reverberation.
Other than the initial moment of discovery that one's image is being projected on to the ground after it is periodically taken due to on one's movement in the space, the installation presents very little that is interesting. The drones may have been a neat prop had they not been tethered.
The second part of the installation is a didactic revelation of what the installation is trying to allude to – that we are objects of surveillance. As far as a critical art installation regarding surveillance, there was much more interesting work done 15+ years ago. Perhaps the theme of surveillance has been so overly investigated and picked apart by art previously and by entertainment today ("Black Mirror" for example) that such an installation seems trite and naive. There is so much of our data being captured today, that building an installation that merely plays upon facial recognition and motion sensors is just kind of dumb, but it is playful. So if $16 is worth the cost of running around a huge dark open space and playing with light projection, check it out.
A second perspective: Playtime at the Armory
Once again discovering what this city has to offer, there I was with Ricardo walking into a venue called the Armory near Hunter College, a place I had never been before to see a new art installation called "Hansel & Gretel". He had been keen to check this out for a few weeks, and like the curious creature I am, I followed along.
We received a quick intro and were instructed to read a phase on the wall before entering -which i forgot- and then allowed to enter. We walked into black nothingness. My immediate reaction was to scramble for Ricardo's hand. I didn't realize the massiveness of this place until my eyes adjusted from the summer sunlight to the darkness inside of the Armory. It was only eerie the first few minutes because I had no idea where the hell I was walking. There were a few cameras far above us hanging from the ceiling and lights that would follow us. As we continued to walk, our movement was detected, grid lines would appear and cameras would be activated to capture our moves. Suddenly, it was playtime! It was fun to pose in different positions to watch the resulting snap shot of yourself illuminated on the black floor. At one point my sweater and shoes came off and I really got into it.
Ricardo noticed two drones hovering on one side of the space living poor unfulfilled lives- tied onto leashes without free movement. It would have been more interesting if they were chasing people around. After exhausting our ideas for poses, the novelty wore off and we were ready to enter part deux of the installation. For that, we had to exit this part of the Armory and enter from another entrance on the other side of the street.
After pausing in front of a camera you were allowed inside. There were many ipads on long tables with apps. You could elect to have your face identified and then search the cameras for your photo which was taken in the first part of the installation. That was cool. You could read about the history of surveillance, or access cameras to spy on others walking into the exhibits. The Armory itself was impressive, the installation not as much. It was a new, interesting experience- a fun activity for kids, I would say. I didn't leave with the feeling that I had witnessed an impressive statement against today's constant scrutiny and monitoring that we are all under. I didn't feel intruded upon. There wasn't anything menacing or fantastical as is described in the program leaflet. It was just pretty cool and fun.
Perhaps the work behind the installation was complicated, but with my lack of technical know-how, I failed to appreciate the amount of effort involved. To have truly made an impact, more could have been done to confuse or play with the audience with the intention of throwing them off or perhaps even scaring them. Coupling that with the sound of Russian men having conversations in the background (that felt clandestine in nature), and I would have possibly left quite feeling differently.
Imagine a sterile white waiting room with a row of three plastic blue chairs to the far left and a tall narrow window to the far right. At the back, to the right is a wide fish-less aquarium, to the right of the aquarium on the wall a paper cup dispenser and nearly at the right corner the only door to enter or leave the waiting room. It is a narrow and tall door. On the drop ceiling are four surveillance cameras and mounted on to the wall behind the plastic chairs a microphone on a gooseneck. On the other side of that left wall, is a control room with a desk and many small monitors all about the room.
In Enda Walsh's "Arlington" the waiting room is at once an isolation room and an observation room but more importantly a psychological prison. I went to the play (currently at St. Ann's Warehouse) because I was interested in seeing how the piece melded multimedia with the actors on the stage as I had read it was quite successful; I was not disappointed.
The play that combines theater, dance, video, music and lighting effects to create a work of speculative fiction that delves in to existential reality based in contemporary, first-world society. Initially the play brought to mind Calderón de la Barca's "La vida es sueño" (Life Is a Dream) (1635) – "Man dreams what he is until he awakens…" I read the play over 20 years ago and what I recall is that a prince, Segismundo is imprisoned in a windowless tower since his childhood. He is given a tutor to have a formal education. When he dreams he recalls his life before imprisonment – playing feely as a child. He confuses his dreams with his reality – to him his dreams that recall freedom are his reality and the time spent in the tower alone or with his tutor is sleep time. The play popularly considered a masterpiece of the Golden Age of Spanish Theater brings to the forefront questions of free will versus fate and whether life is a dream or a reality. Similarly, Isla, the main character in "Arlington" is imprisoned and has one individual to communicate with – the 32 year old technician that sits on the other side of the wall and observes her. As with Segismundo, it is unclear how long Isla has been in this waiting room and like Segismundo the waiting room is at the top of a tower.
At one point there are allusions to her having supernatural powers as she is the one constructing the towers that rise outside, beyond the window. As the piece progressed, it brought to mind Netflix's "The OA" – an 8 episode series that also presents imprisonment, torture, the question of reality versus psychological construction. And as the combination of video projection and light effects were woven into the play, I couldn't help but also think about Netflix's "Black Mirror".
There is a middle section in the play, following the freedom of Isla, when a new woman is inserted into the waiting room. This section is gripping due to her movement. The character has no words, but her dance choreographed by Oona Doherty speaks clearly of anger and resistance.
The final character to be inserted in to the waiting room is the 32-year old technician who apparently freed Isla from the room. As with Isla, he recalls elements of his childhood that appear to have left psychological scars.
There is one sequence of the play in which immense faces are projected onto the far wall, one after the next – a portrait of the audience and the accompanying narration is a philosophical reflection on the society that we have constructed. I need to find the entire play, in particular this narration.
I attended "Arlington" with my friend Erica and she shared her thoughts with me:
I walked into Saint Ann's warehouse blind. I had no idea what kind of performance Ricardo had invited me to, but I was excited and my feeling was that it would be a simple yet creative production. Just moments after finding our seats, perfectly situated a few rows up towards the middle, the dimly illuminated theatre went black. The curtains opened up to the sides and the stage lights lit up revealing a very basic set depicting a waiting room. Nothing out of the ordinary. All the items were typical of what you would expect to find – a coat rack, three plastic chairs, a waiting ticket number dispenser, a fake plant and an aquarium. However, everyone's attention was on her- a plainly dressed young woman who was waiting for her turn in what seemed to be a doctor's office. Something felt odd though. She was staring out of the one window in the room. She seemed confused or lost in a thought. It didn't take long to grasp that this was not your standard waiting room scenario. For one, there was a mike on the wall like the one used by the fast food drive thru operator. And second, there were four cameras in each corner of the room monitoring the girl. Third, and the weirdest, there was a nervous nerdy guy in a small room next door full of monitors watching and talking to her as if he were her watch guard.
She was obviously not mentally stable and in need of attention. He was definitely a geek who was lonely. Both establish an awkward relationship without ever seeing one another. There are many extensive monologues. It was difficult to ascertain whether the world she was describing is the real environment in which the story is set, or if she is nuts and has concocted a world where everyone is living in waiting rooms like hers and jumping out of windows when they can't stand it any longer. Am I like her? If so, to what degree? I couldn't help but think about my own sanity. Within 30 minutes or so, she has stolen his heart and he finally opens the door to let her out of the waiting room. She presumably is freed.
The next scene was the most difficult to sit through. I was literally so uncomfortable that at one point I had to look over at Ricardo and establish eye contact with him in order to feel that this was just a performance and I was not part of that world. Once he looked back at me, this was enough to confirm that we still belong to our crazy world that we've normalized and not the unfamiliar, insane world on the stage. The woman before our eyes was clearly in pain. For what seemed like forever, she was banging her chest, slapping her thighs, hitting the floor, throwing her shoes, running and twirling about the waiting room in such a chaos. There was a series of images and music throughout that at times made me feel disoriented. This woman didn't say a word and she didn't need to. The choreography was great. The emotions it stirred inside of me, disturbing. I felt she was going to be one of the falling leaves the previous girl had described in one of her monologues. At the end, sure enough, this leaf fell- right out of the window.
The last scene begins with the pathetic watch guard nerdy guy being thrown into the waiting room. He was bloody, and it's unclear what the hell he's done. From above, like an omnipresent god, a woman invoked his childhood traumas, and interrogated him not letting him sleep until he confessed what he saw. Apparently when he opened the door to let the woman out, he followed her into a forest where either he killed her or found her dead. How is this known? By a huge projection of her walking in a forest that was shown behind the wall of the waiting room. By the end of his psychological torture, the woman appears to him and reassures him that once "this is over" they will be reunited. They embrace briefly, he falls asleep, and she disappears.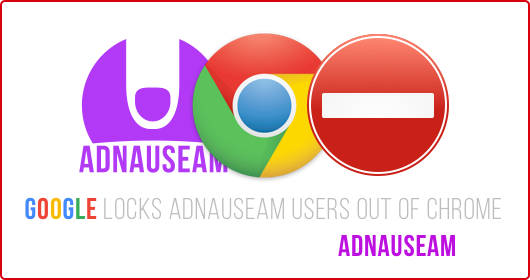 Our clicks appear to be worth money not merely to the mad-men of today, but to the digital overloads that increasingly control the internet. Due to Google popularity and value, it has gained a great deal of control over the surface layers of the internet and in doing so has gained control over a portion of human consciousness. Human consciousness that is very valuable… It can be manipulated and monetized. As with all media, the messages that you see and hear are dictated by the ownership. Once it was thought that no one owned the internet or the web, that it was a free and open space for discourse and exchange. This has not been true for sometime; it really was never true, but early on it was at least less monitored and shaped.
The browser add-on AdNauseam is "designed to obfuscate browsing data and protect users from tracking by advertising networks. At the same time, AdNauseam serves as a means of amplifying users' discontent with advertising networks that disregard privacy and facilitate bulk surveillance agendas." We should not be tracked unless we have agreed to be tracked and not in small print.
AdNauseam – Clicking Ads So You Don't Have To from mushon on Vimeo.
In June 2013, the Nicaraguan National Assembly approved a bill conceding the financing, planning, construction and management of a cross-oceanic canal to the Hong Kong Nicaragua Canal Development Investment Company (HKND Group) headed by Chinese billionaire Wang Jing. The agreement spans an initial 50 years with the possibility of a second 50 years. The initial phase of construction began in December 2014 and the target year of completion is 2020. The agreement to this 40-50 billion US dollar project was discussed by the Nicaraguan National Assembly for only one week before approval. The agreement was not made public prior to the decision. The construction of the Nicaraguan Canal would entail the largest movement of earth in the planet's history and would have immense ecological impact. The planned route of the canal would require the forced relocation of campesino communities.
To help bring attention to the Nicaraguan Canal, the video game Ometepe is set on the island of the same name, located in Lake Nicaragua through which the canal will pass. The island is formed by two volcanoes rising from Lake Nicaragua that are linked by low wetlands; Ometepe was officially declared a Biosphere Reserve by UNESCO in 2010. Although the canal project appears to be stopped due to lack of funds, the Nicaraguan government remains secretive about the project.
I'm currently teaching myself Unity by reading through Unity in Action and as an initial finished project, I've built a card matching game that is covered in the fourth chapter of this book. I decided to utilize the dictator portraits that I've been creating for a print and animation series titled "Drunk with Power". The game is available online, so test your memory by matching the 14 dictators illustrated onto the cards in the game "Amnesia". In case you are not able to identify some of the portraits and would like to know who they are, the illustrated dictators are: Somoza, Ortega, Stalin, Putin, Idris, Gaddafi, Batista, Castro, Smith, Mugabe, Hirohito, Kim Il-sung, the GOP and the Dems.
I could not not include the United States of America. By placing the mascots of the U.S. Democratic and Republican parties amongst the portraits of Latin American, Soviet, African, Middle Eastern and East Asian dictators, the viewer is asked to question the concentration of political power within only two political parties and the ideologies that they expound. Excluded from power are any third parties and alternative political views or social movements. Through the recent victory of Citizens United (2010), the concentration of power has been fortified by unlimited corporate spending on political campaigns to influence elections. The passing of this Constitutional law is akin to the oligarchies represented by the rest of the portraits. Just as with the countries controlled by the depicted dictators, the United States is not a democracy. Play "Amnesia"! (The portraits look a lot better when played full-screen.)
This year's installation of Mexico City's Festival of Electronic Arts and Video Transitio_MX 06 is titled "Cambios Compartidos" ("Shared Changes") and opens Friday September 25th and runs through October 4th at the National Center of the Arts. "a geography of being : una geografia de ser" will be on view and the game is available to play online.