Archive for the 'art_technology' Category
NEGOCIO at el Centro Cultural Las Cigarreras de Alicante is an ambitious attempt to present an archive of the creation of games as art largely over the last twenty years, though one work – "White Chess" by Yoko Ono dates back to 1966. The majority of works have been created in the 21st century. The exhibition presents a mix of digital and analog games and the vast majority of the exhibition is interactive – allowing visitors to play the games on exhibit as intended by the artists.
I've been honored with the inclusion of VAGAMUNDO: A Migrant's Tale (2002) included the exhibition (pictured above). This is a sculpture and video game originally presented on the street that unfortunately is as timely today as 16 years ago due to the Trump administration's stance regarding immigration.
The curators – David Machado Gutierrez, Alba Garcia Martinez, Beatriz Martinez-Villagrasa and Miguel Soria Andurell state:
The origin of the game, is lost in the memory of time; the game is perhaps as old as the very existence of the human being on earth. But what does the game transmit to us today apart from its playful appearance? Can art use it as a tool that reflects on challenges and social reality? Does it also work as an act of criticism? This exhibition does not pretend not to answer these questions, since it would be too ambitious, but it is formulated so that the spectator participates and, using the works of art as a guide. The exhibition investigates in the multiple planes what may unfolds in games as art.
Below are a selection of photographs documenting the exhibition.
Two game sculptures by Cuban artist Abel Barroso

Carlos No's Intifada – a "ping-pong table which, in place of a net, has been divided into two halves by a very high brick wall, topped by barbed wire that heightens a feeling of insurmountabilty. There arises in the spectator the curiosity of seeing the other side, the place which one is forbidden to see and be in, as if one had discovered Lewis Carrol's charade in the passage to the other side of the looking-glass. In this wonderland that comprises this side and the other side, both the space and the visitor's steps are divided into two."

"Velvet-Strike is a mod of the first-person shooter video game Counter-Strike. The mod, developed by Anne-Marie Schleiner, Joan Leandre, and Brody Condon, adds "protest sprays" to the game's existing graffiti function."

"Ladrillazo is a historical game that takes you to the real estate bubble of the first decade of the 21st century. There were days of wine and roses, an interpretation center in each town, an airport in each city, mortgages at 40 years, masons with minister salaries, Olympic dreams, AVEs and golf resorts."

"Pac-Art is a version of the immensely popular Arcade video game Pac-Man. In this case, Pac-Art has transformed Pac-Man into an artist who has to devour famous works of art and flee from ghost-artists who threaten him."

Ravalpoly by Alba Refulgente – a game of real estate speculation in Barcelona that re-contextualizes the game Monopoly.

Visitors will have the opportunity to play Yoko Ono's "White Chess."

Many other artists and game makers are included in this exhibition, including Brenda Romero, Connor Monahan, Molleindustria, Richard Hofmeier, Jason Rohrer, Joan Priego amongst others. And one more image of VAGAMUNDO:

Realidad VE is a small experiment that attempts to combine documentary material with virtual space for VR presentation.
Last fall I had an extended interview with José Bergher a retired professor and classically trained musician from Venezuela who was the director of the Symphony Orchestra of Venezuela. Throughout his professional career he worked between New York City and Caracas and the reason behind the interview was to learn about that dual citizenry – about living between cultures and floating from one part of the world to the other. However as the interview progressed, I asked José about the current state of Venezuela – politically, economically and the common problems that people face day to day. He replied with a 20 minute discussion of the rise of Chavez and the current power-grab by Maduro and the lasting influence of Fidel Castro.
I knew that this discussion would not be appropriate for the project that I was working on, but I appreciate his first-hand perspective and given the last several weeks in Venezuela, I wanted to present his voice in a unique format. Entirely based on my news consumption of current protests, clashes and seemingly general instability in Venezuela, I created a blank world with the exception of dead trees and abandoned drilling rigs. The world is populated by men and women running across the space. A boy sits against a tree taking in the world around him. At another spot a young couple argues and elsewhere two friends are in discussion. Along the entire perimeter paramilitary troops stand guard and watch the space. At a couple spots trios of soldiers have friendly discussions. In this world, the military is at ease, though watchful whereas the people appear frantic.
I'm interested in combining documentary material such as the interview with José Bergher with virtual space and employing virtual reality as a platform for documentary. Jose's discussion of current Venezuelan politics presented an opportunity for experimentation. Pictured above is the project for installation that features an animated José Bergher above the virtual space, the project is online with out Bergher's video, only his voice accompanies the virtual space as the inclusion of video made an already long load time much longer.
The "Hansel & Gretel" curatorial statement describes the installation as a space that brings together Jacques Herzog, Pierre de Meuron and Ai Weiwei combined interests in
the psychological impact of architecture and the politics of public space; creating a playful, strange, and eventually eerie environment with different layers of reality revealed to the visitor… Hansel & Gretel is a dystopian forest of projected light where the floor rises up, as if lifted by an invisible force, and visitors are tracked by infrared cameras and surveyed by overhead drones as they systematically capture the parkgoers' data and movements…
Unfortunately, the only portion of this description that resonates is the playfulness. Indeed Herzog, de Meuron and Weiwei have created a dark environment in which visitors may skip around and play with light traces of their image. However, the installation lacks strangeness, eeriness, politics or any psychological reverberation.
Other than the initial moment of discovery that one's image is being projected on to the ground after it is periodically taken due to on one's movement in the space, the installation presents very little that is interesting. The drones may have been a neat prop had they not been tethered.
The second part of the installation is a didactic revelation of what the installation is trying to allude to – that we are objects of surveillance. As far as a critical art installation regarding surveillance, there was much more interesting work done 15+ years ago. Perhaps the theme of surveillance has been so overly investigated and picked apart by art previously and by entertainment today ("Black Mirror" for example) that such an installation seems trite and naive. There is so much of our data being captured today, that building an installation that merely plays upon facial recognition and motion sensors is just kind of dumb, but it is playful. So if $16 is worth the cost of running around a huge dark open space and playing with light projection, check it out.
A second perspective: Playtime at the Armory
Once again discovering what this city has to offer, there I was with Ricardo walking into a venue called the Armory near Hunter College, a place I had never been before to see a new art installation called "Hansel & Gretel". He had been keen to check this out for a few weeks, and like the curious creature I am, I followed along.
We received a quick intro and were instructed to read a phase on the wall before entering -which i forgot- and then allowed to enter. We walked into black nothingness. My immediate reaction was to scramble for Ricardo's hand. I didn't realize the massiveness of this place until my eyes adjusted from the summer sunlight to the darkness inside of the Armory. It was only eerie the first few minutes because I had no idea where the hell I was walking. There were a few cameras far above us hanging from the ceiling and lights that would follow us. As we continued to walk, our movement was detected, grid lines would appear and cameras would be activated to capture our moves. Suddenly, it was playtime! It was fun to pose in different positions to watch the resulting snap shot of yourself illuminated on the black floor. At one point my sweater and shoes came off and I really got into it.
Ricardo noticed two drones hovering on one side of the space living poor unfulfilled lives- tied onto leashes without free movement. It would have been more interesting if they were chasing people around. After exhausting our ideas for poses, the novelty wore off and we were ready to enter part deux of the installation. For that, we had to exit this part of the Armory and enter from another entrance on the other side of the street.
After pausing in front of a camera you were allowed inside. There were many ipads on long tables with apps. You could elect to have your face identified and then search the cameras for your photo which was taken in the first part of the installation. That was cool. You could read about the history of surveillance, or access cameras to spy on others walking into the exhibits. The Armory itself was impressive, the installation not as much. It was a new, interesting experience- a fun activity for kids, I would say. I didn't leave with the feeling that I had witnessed an impressive statement against today's constant scrutiny and monitoring that we are all under. I didn't feel intruded upon. There wasn't anything menacing or fantastical as is described in the program leaflet. It was just pretty cool and fun.
Perhaps the work behind the installation was complicated, but with my lack of technical know-how, I failed to appreciate the amount of effort involved. To have truly made an impact, more could have been done to confuse or play with the audience with the intention of throwing them off or perhaps even scaring them. Coupling that with the sound of Russian men having conversations in the background (that felt clandestine in nature), and I would have possibly left quite feeling differently.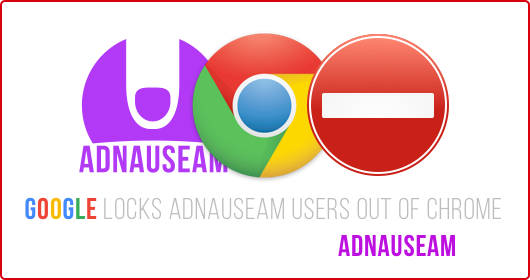 Our clicks appear to be worth money not merely to the mad-men of today, but to the digital overloads that increasingly control the internet. Due to Google popularity and value, it has gained a great deal of control over the surface layers of the internet and in doing so has gained control over a portion of human consciousness. Human consciousness that is very valuable… It can be manipulated and monetized. As with all media, the messages that you see and hear are dictated by the ownership. Once it was thought that no one owned the internet or the web, that it was a free and open space for discourse and exchange. This has not been true for sometime; it really was never true, but early on it was at least less monitored and shaped.
The browser add-on AdNauseam is "designed to obfuscate browsing data and protect users from tracking by advertising networks. At the same time, AdNauseam serves as a means of amplifying users' discontent with advertising networks that disregard privacy and facilitate bulk surveillance agendas." We should not be tracked unless we have agreed to be tracked and not in small print.
AdNauseam – Clicking Ads So You Don't Have To from mushon on Vimeo.
Curators of Interface/Landscape 2016 New Media Exhibition, Claudia Costa and Dale Hudson have selected the online video game OMETEPE to be featured in the New Media portion of the Finger Lakes Environmental Film Festival at Ithaca College, NY. Check out the festival linked above or go directly to the game: for OMETEPE on Firefox/Mozilla or OMETEPE on Safari/Chrome. However, the best experience is to download and play locally. Download links are listed under the game.
This is the latest animated loop inspired by traversing the city. Whether walking or on public transit, observations of urban life trigger visual ideas that are rendered as brief animations. Audio accompanying the animations are recordings from urban walks as well as interviews with NYC residents. The audio accompanying this animation is from a brief excerpt from an extended interview with my 86 year old neighbor Louise.
Go to rmz.nyc to see the entire series, click on the central image to go from one to the next. Through the combination of animation, WebGL, web video and audio as well as various javascript libraries such as p5.js and three.js, the browser is employed as a canvas.
May 10th is the Second Eyebeam Awards Benefit, a gala event that this year celebrates the work of new media curator Barbara London and artist-activist collective Not An Alternative on May 10th from 6:30-9pm at Industry City Distillery, 33 35th St 6A, Brooklyn, NY. If you are unable to attend the gala, please consider making a donation to help Eyebeam to continue to support artists exemplifying creativity and courage!
Eyebeam Mission
Eyebeam is a nonprofit studio for collaborative experiments with technology toward a more imaginative and just world. By providing generous support to artists for research, production and education, Eyebeam makes ideas real.
Eyebeam Model of Practice
As the leading arts organization for technology in the United States, Eyebeam grounds its unique model of practice on the following assertions:
Ideas work. With critical knowledge of the world, people can create a better one.
Process matters. Nothing is more powerful than expectation-free experimentation.
Impact counts. When ideas work together, the effects can cascade exponentially.
The vision of technology here includes all processes, tools and strategies for navigating a complex world. The residency program provides people with space and time to develop their ideas into full projects. Drawing entirely on the community of residents and alums, Eyebeam then expands their work into exciting programs with lasting impact.
to send checks instead of making donations online, they should make checks payable to: Eyebeam
Mail to:
Eyebeam
Attn: André St. Clair
34 35th Street
5th Floor, Unit 26
Brooklyn, NY 11232
Play the memory game concentration with the portraits of dictators from across the globe in recent history. The memory game features illustrations of Stalin, Putin, Smith, Mugabe, Batista, Castro, King Idris, Gaddafi, Somoza, Ortega, Hirohito, Il-sung, the GOP and Dems. Test your dictator knowledge and see if you can identify the portraits! Play it multiple times to sharpen your memory.
Opening this Friday, September 25th 2015 "a geography of being: una geografia de ser" as part of Transitio_MX, Festival de Artes Electrónicas y Video, on view through 4 October, National Center of the Arts, Mexico City. The festival consists of various exhibitions, workshops, lectures and discussions. "a geography of being: una geografia de ser" is part of the exhibition "play ? game [play[not]game] //más allá de la caja negra (beyond the black box)" curated by Brian Mackern.
Since 2005, The National Council for Culture and Arts, through the National Center of Arts and the Multimedia Center, has been organizing the Electronic Arts and Video Festival, Transitio_MX, which has become Mexico's most important platform for expression and contemporary practices in artistic creation that are linked to technology, as well as hybrid productions created by the merge of art, science, technology and humanities.
Play "a geography of being: una geografia de ser" online or with Spanish subtitles.
a geography of being is an interactive art installation that reflects upon the dynamics of the undocumented immigrant population in the United States, specifically in relation to undocumented youth. The installation consists of wooden kinetic sculptures with animated displays titled "Undocumented Drones" and a video game that places the player in the role of an undocumented youth that must face several challenges in the search for self-determination beyond the imposed constraints of citizenry. The visitor to the installation plays the game, the "Undocumented Drones" react to game play and may help the player along. The installation was on view at The New York Hall of Science from October 27, 2012 to January 13th, 2013 as part of the exhibition ReGeneration.
The installation has been produced with the help of Cesar and Vishal, two young men who immigrated to the United States as young children. Their experiences and observations helped develop the game and determined the final goal of the game – self-determination. The conversations with Vishal and Cesar were incredibly revealing and extended the question of citizenry beyond civil status or politics to personal psychological realities. These are personal realities that effect friendships, romantic relationships as well as day to day life. For these two young men, a defining role has been that of activists and forming a powerful community in the New York State Youth Leadership Council.
This year's installation of Mexico City's Festival of Electronic Arts and Video Transitio_MX 06 is titled "Cambios Compartidos" ("Shared Changes") and opens Friday September 25th and runs through October 4th at the National Center of the Arts. "a geography of being : una geografia de ser" will be on view and the game is available to play online.