Archive for the 'art and activism' Category
Animator Kelly Sears creates eerie speculative narratives by superimposing a voice on to archival footage. The voice presents a state of surveillance and authoritarianism as the viewer watches post-war American footage that she manipulates through various forms of animation. Sears's work has even greater resonance and seems increasingly foreboding given the Trumpian political climate.
Although "The Rancher" (2012) uses footage of Lyndon B. Johnson, upon listening to the narration, Trump immediately comes to mind.

The Rancher (excerpt) from Kelly Sears on Vimeo.
"Voice on the Line" (2009) stirs to mind the NSA's wiretapping, but again with Trump's assault on immigrants and initial legislative actions, the Trump administration and ICE come to mind as I watch excerpts from this film in which a secret police listen to conversations with phone operators. Unknowingly the operators have become complicit in the monitoring and spying of the U.S. population.

Voice on the Line (excerpt) from Kelly Sears on Vimeo.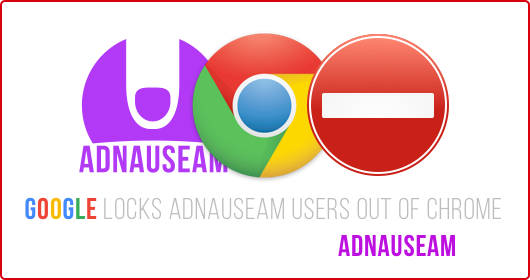 Our clicks appear to be worth money not merely to the mad-men of today, but to the digital overloads that increasingly control the internet. Due to Google popularity and value, it has gained a great deal of control over the surface layers of the internet and in doing so has gained control over a portion of human consciousness. Human consciousness that is very valuable… It can be manipulated and monetized. As with all media, the messages that you see and hear are dictated by the ownership. Once it was thought that no one owned the internet or the web, that it was a free and open space for discourse and exchange. This has not been true for sometime; it really was never true, but early on it was at least less monitored and shaped.
The browser add-on AdNauseam is "designed to obfuscate browsing data and protect users from tracking by advertising networks. At the same time, AdNauseam serves as a means of amplifying users' discontent with advertising networks that disregard privacy and facilitate bulk surveillance agendas." We should not be tracked unless we have agreed to be tracked and not in small print.
AdNauseam – Clicking Ads So You Don't Have To from mushon on Vimeo.
Recetas y Gangas (Recipes and Deals) is an audio montage of Essex Street Market vendors and shoppers listing goods for sales or sharing personal recipes. The audio montage was recorded and composed to project the market on to the street through an amplified bullhorn. As pedestrians walk past the Essex Street Market, they hear the recorded voices of people working and shopping in the market. Recetas y Gangas was conceived and produced by Ricardo Miranda Zúñiga in 2016 for the exhibition "Lettuce, Artichokes, Red Beets, Mangoes, Broccoli, Honey and Nutmeg: The Essex Street Market as Collaborator" curated by Nicolás Dumit Estévez Raful and presented at Cuchifritos Gallery, located within the Essex Street Market.
Commonly street markets around the world have both an outdoor and indoor space. The perimeters of the market may extend on to the street to invite pedestrians in to the market. Rather than walls, street markets may present large openings and awnings to create an arcade where people are at once outside and inside. The Essex Market in the Lower East Side of New York City does not have a side walk extension beyond sandwich boards and signage outside its brick wall. The Essex Street Market facade does not even present pedestrian level windows for those outside to peer in to the interior. The facade is rather an uninviting brick facade, perhaps a planned institutional barrier that Mayor La Guardia desired as he sought to take cart vendors off the sidewalk in an effort to clean up the streets from obstacles and noise. For the exhibition "Lettuce, Artichokes, Red Beets, Mangoes, Broccoli, Honey and Nutmeg: The Essex Street Market as Collaborator" at Cuchifritos curated by Nicolás Dumit Estévez Raful, I have sought to extend the Essex Street Market on to the sidewalk through sound.
There is a long history of market vendors announcing, singing or chanting their goods to the public. On Essex Street before cart vendors were moved off the street and into the market, they would call out their goods, hoping to attract buyers. I imagine that when the market first opened this practice continued. Today, walk through a traditional Latin American market and you will hear various products sung in to the air. To develop my project, I solicited vendors to vocalize their products and the more performative, the better. Only two vendors played along, one eagerly – Rosella Albanese from Pain d'Avignon and another through a bit of coaxing – Yanivis Rodriguez of Luna Brothers. You may listen to each of their recordings here. When I was trying to talk Yanivis into the recording while she worked the register, a shopper began to tell me about her recipes for preparing yams. It was an older Dominican woman, perhaps in her 60s who after describing her recipe, told me about the many health benefits of yams.
As I was having a difficult time convincing vendors to sing or chant their goods, I decided to request a recipe from them. This turned out effective as I've collected several recipes from vendors and customers. The final piece is an audio montage that captures a portrait of the Essex Street Market through the voices of vendors and customers alike all recorded within the market. The audio montage is titled Recetas y Gangas (Recipes and Deals).
With a verified paid circulation of 404,5731, you would think that New York Magazine would offer a small honorarium to immigrants who are photographed for the magazine.
The bi-weekly New York Magazine is a limited liability company (LLC) with a cover price of $5.99 and an annual subscription cost ranging from $25 to $29.97. In September 2014, New York had the biggest growth for online traffic in the company's history with 27 million monthly unique visitors across it's web properties (NYmag.com, Vulture, the Cut, Grub Street and Science of Us)2. The magazine has claimed that it's newsstand business remains highly profitable3 and yet it expects immigrants to be photographed and featured in the magazine to voluntarily offer 2 hours of their time.
Last week I received the following call via an email list that I'm on:
Boom Production Casting Call – New York Magazine

What: Looking for New York immigrants from ALL walks of life— this can include babies, infants, grandparents, mothers, daughters, sons, everyone. From diverse neighborhoods and ethnic communities all over the 5 boroughs. Immigration Status doesn't matter!!! Only requirement you must be born in another country and live here in NY. Feel free to pass this along to a friend of family member.
When: Shoot dates – Monday Nov 28th and Tuesday Nov 29th in New York City (Requires a minimum of 2 hours of availability)

About the Photographer: Platon (Has photographed, Barack Obama, Vladimir Putin, Woody Allen, Adele and Alicia Keys to name a few)
I then emailed the contact for the call asking how much does the two hour photo shoot pay. I got the following response:
This is a journalistic project therefore theres no rate for it.
So then I replied – am I to understand that the photo shoot, feeds NY Magazine content that is sold to buyers and subscribers and will help promote Platon's career, whom I assume is paid for taking the photographs, but the subjects get nothing for their time? If so, it seems as if the magazine and photographer are taking advantage of immigrants based partly on the current political environment in this country.
And to this email, I received the following response:
This is a voluntary participation,

This content is to fulfill an article being written about the amazing citizens of NY who migrated here from somewhere…
Amazing citizens whose portraits will help sell the magazine and yet not even a small honorarium for their time. I am a CUNY professor with a lousy salary for New York City and when I work with immigrants on an art project, I always put aside an honorarium for their time. In a latest project, I budgeted $120/hour for 10 interviewees. I have a tiny budget and no expectation of a profit on an artistic project, yet, I respect the people who work with me and their time hence I offer an honorarium. It's unbelievable that a successful magazine can not do the same.
---
Footnotes
I took a video of a clarinet and drum duo inside the Metro Tech Subway Station and created a rotoscope animation with the musicians in the foreground, a collection of subway advertisements that I've documented over the years in the background and recent gentrification interviews as audio… This is New York City!
In June 2013, the Nicaraguan National Assembly approved a bill conceding the financing, planning, construction and management of a cross-oceanic canal to the Hong Kong Nicaragua Canal Development Investment Company (HKND Group) headed by Chinese billionaire Wang Jing. The agreement spans an initial 50 years with the possibility of a second 50 years. The initial phase of construction began in December 2014 and the target year of completion is 2020. The agreement to this 40-50 billion US dollar project was discussed by the Nicaraguan National Assembly for only one week before approval. The agreement was not made public prior to the decision. The construction of the Nicaraguan Canal would entail the largest movement of earth in the planet's history and would have immense ecological impact. The planned route of the canal would require the forced relocation of campesino communities.
To help bring attention to the Nicaraguan Canal, the video game Ometepe is set on the island of the same name, located in Lake Nicaragua through which the canal will pass. The island is formed by two volcanoes rising from Lake Nicaragua that are linked by low wetlands; Ometepe was officially declared a Biosphere Reserve by UNESCO in 2010. Although the canal project appears to be stopped due to lack of funds, the Nicaraguan government remains secretive about the project.
Did The Takeaway really use the latest Game of Thrones music to introduce a report on the attack at the Istanbul airport? I hope that I' mistaken, but it sounds as if the attack at the Istanbul airport was introduced with the music from this past Sunday's Game of Thrones, which would be problematic.
Listen to the music track from episode 10 of season 6 at around the three minute and fifty second portion
It sounds too similar to the beginning of the story from The Takeaway on Wednesday June 29th. There is a problem when the news utilizes elements of fiction to capture our attention. We can not accept this sort of broadcasting! Link to The Takeaway
Reality becomes fiction and our brains collapse.
I've spent a good chunk of time this past year learning Unity3D. Although I've primarily been covering Unity for 3D and VR content, I wanted to build a 2D game as well and a first version is nearly finished! "Ometepe" – a 2D platformer type game is set on the island Ometepe in Lake Nicaragua where you control El Chapulin Colorado who defends the island from ecological havoc wrought by President Daniel Ortega and Hong Kong Billionaire Wang Jing has they attempt to construct the Nicaragua Canal. (If ever realized, the Nicaragua Canal would entail the largest movement of earth in the planet's history. I plan to complete the game and have it available this July 2016!
I recently revisited a project from 2008 – On Transmitting Ideology, that is partly an audio montage of historically famous speeches that I feel have helped define the current conservative and liberal ideologies so prominent in the United States political and cultural arenas. Although the piece has been exhibited several times, I'd really like for more people to listen to the audio montage, particularly since we're in a presidential election year. So much of the current rhetoric is drawn almost verbatim from our past. For example a famous speech known as "Rivers of Blood" (1968) by the conservative British Parliament member Enoch Powell strongly reflects some of the things that Donald Trump has said regarding immigration. The 1968 speech is a call to shutting down the British borders largely due to bigotry.
In the desire for more people to listen to the audio montage, I've created a video featuring the audio montage. Perhaps if people give it a few seconds they will be intrigued by the voices of Calvin Coolidge, George Wallace, Ronald Reagan, Martin Luther King Jr., Barry Goldwater… enough to play the entire 17 minute and 30 second video. It begins with quick snippets, but as the piece proceeds longer excerpts compliment one another, ideally to create a nice flow.
The montage only includes 12 men, however, they are amongst the most prominent in U.S. history (with exception of one Brit – Powell). At over 17 minutes the piece is already longer than most people will listen, many more diverse voices could easily be referenced, but I tried to keep it short. The 12 voices included are:
Calvin Cooldige, George Wallace, Ronald Reagan, Martin Luther King Jr., Barry Goldwater, Barack Obama, Enoch Powell, Malcolm X, Douglas MacCarthur, Noam Chomsky, William F Buckley Jr., Dwight D. Eisenhower
Call for Applicants:
Deadline: Wednesday, May 18, 2016
A vital component of our Immigrant Artist Program (IAP), the Mentoring Program pairs immigrant artists working in all disciplines with artist mentors who provide one-on-one support, guiding participants to achieve specific goals to sustain one's art practice, while navigating different cultural perspectives in the NYC art world and beyond. The Mentoring Program aims to foster a community, providing opportunities to connect with other immigrant artists through group meetings, peer learning, and informal gatherings. For more information and to apply, click here.
Call for Mentors:
Deadline: Monday, May 9, 2016
We are also looking for mentors for this year's program, which is open to past Mentors and Mentees (for at least three years). Many mentors express how rewarding and valuable the experience is, with collaborations and exhibitions coming out of the program. NYFA appreciates having IAP alumni participate as you understand the benefits that this experience offers.
To Apply: Please fill out this brief questionnaire.
Been a mentor several times and want to support the program in others ways? Respond to this email with your availability given the dates below.
Mentor Expectations:
Review applications to identify 3 potential mentees
Attend the Mentor Meeting: Introductions/Expectations/Guidance/Questions on Tuesday, May 31, 6:00 – 7:30PM
Meet with your mentee individually for at least six hours
Attend at least 3 of the 4 Group Meetings as listed:
Meet the Mentors: Tuesday, June 21, 5:30 – 8:00PM
Alumni Mixer: Tuesday, July 14, 5:30 – 8:00PM
Check In: Tuesday, September 1, 5:30 – 8:00PM
Final Celebration: Tuesday, September 20, 5:30 – 8:00PM
NYFA provides a stipend of $500 (provided in two installments of $250) to support your time invested in the program. We'll reach out to confirm participation as a mentor shortly after the deadline of May 9. If you apply, please hold the dates of the meetings until confirmation.